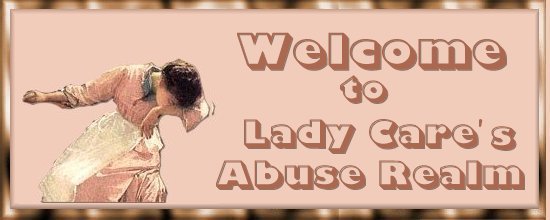 Welcome to Lady Care's Abuse Realm.
I've changed the look and did some updates and added new things. There is so much to share and so much to offer if you are willing to take the time to read it.
Some important facts to know:




I don't want to waste your time but this is a very important issue and society needs a "Wake Up Call". So please read and learn what is here. You could save a life someday, and it could be someone you know.



I picked this graphic for My Abuse Realm because it reminds me of just how often I had cried and hoped that things would get better.




Domestic Violence (wife abuse) is happening way more than anyone can imagine. It isn't just getting hit or yelled at, put down or a beating - it has reached a higher scale and women are dying from it.



Don't think it's a new issue. It's been around for many centuries. The only reason that it seems new is because finally the victims are speaking out. Finally people are working to change how society views women.



Don't think that it can't happen to you, because it can. There are no boundaries when it comes to Domestic Violence/Wife Abuse.

Everyone can be a victim. So hopefully, you'll read most of this and walk away from here with a little knowledge about Domestic Violence. I'm also hoping that you'll want to join the fight to stop it.

Yes, you can help stop it. So, here is a guide to what is here. Please visit!
Lady Care's Abuse Transporter

Background Set made and copyrighted by Lady Care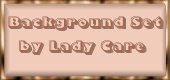 It was made especially for My Abuse Realm.
Please do not take any of this set or the graphic without permission.
Thank you for respecting the copyright laws.